That time I nearly got my kids murdered by a biker gang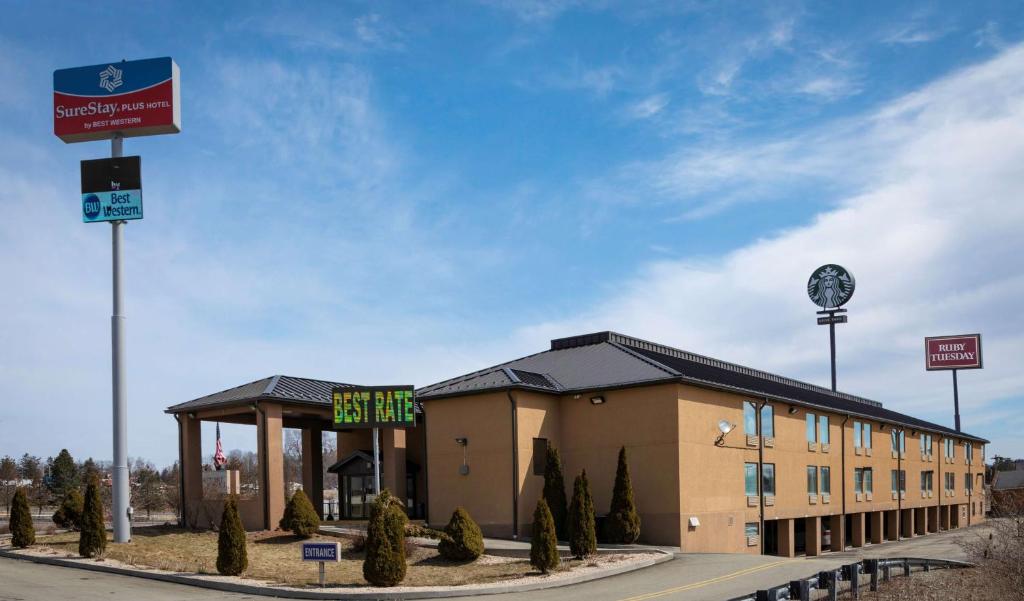 Do not stay at this motel. Do not.
"You won't be able to get a hotel room in Somerset this late," my friend Debby said. "Maybe you can find something close-ish."
"Really?" I said, incredulous. Debby, the mother of a Flight 93 victim, had invited us to the 20th anniversary ceremony at the memorial. The closest sizable town was Somerset, Pennsylvania.
"Yeah, it pretty much books up every year."
I was confused. I didn't think the friends and family of the victims could fill up all the hotel rooms in the vicinity. But what did I know. Flight 93 crashed into an open field miles from anywhere. I hung up the phone and immediately went online to find a room.
A quick Expedia search located a couple left. They all looked like your average motel rooms, with average reviews. Score! I thought. I booked one, some kind of Best Western chain thing, and texted Debby, "I got a room in Somerset!" She replied, "Wow! Very lucky!"
Exultant, I closed my laptop and moved on with my life.
A month or so later, it was time to head to Pennsylvania for the memorial. Debby had invited us repeatedly to come with her, but this would be our first time. I finally felt my kids were old enough to appreciate the experience, and more importantly, they were old enough to allow me to appreciate them being with me in public. I knew the ceremony would be unforgettable. And it was.
I didn't really count on the lodging to register in any of our memories.
We left after dinner, hoping to avoid traffic out of DC on a Friday. We accomplished that, at least. The drive was uneventful, other than the breathtaking beams of light reaching into the heavens from the memorial that were visible from the interstate.
We pulled up around 10 pm in front of a dodgy-looking building. There were millions of motorcycles parked and several of their presumed owners smoking outside. I had a bad feeling, but how bad could Somerset, Pennsylvania be? The motel looked not great, but again, how bad could it be? I was raised in Africa. It takes a lot to faze me. And I have what has at times proven to be misplaced trust in American culture and institutions to police things. If the FDA or BBB or police or Expedia.com lets something be, I figure it's fine. If nobody dies, or maybe if someone does die but it's like only one person, it's fine.
My husband--who takes the completely opposite strategy, diligently obeying every consumer recall and heeding the warnings of every journalistic expose--looked at me with concern. "Is this it? Are you sure?"
I tried to be blasé. I didn't want him to think I had screwed up. I mean, he's only known me for 20 years, certainly not enough time to discover I'm human. That time I accidentally booked a rental car in Canada instead of California was clearly Expedia.com's fault.
And this was about to be, too.
"Yes, it's fine.," I said impatiently, with condescension for how American he is, always expecting things to be clean and safe. As if. "I'll just go in and check in. You guys wait in the car."
The lobby looked shabby for sure and smelled a little off, but I didn't see any drug deals or hookers or dead bodies. The guy at the front desk seemed a little dazed and confused, like he had momentarily forgotten he was running a motel. Or maybe because I walked in instead of riding a motorcycle through the front door.
"Uh, Ok, um, yeah. Keys."
Fine, so he wasn't the most on-the-ball front desk dude. Sure, he may have been high. But high people can hand out keys. It was fine.
I returned to the car with the cool air of someone who had found everything exactly as expected. As if anyone who was feeling a little queasy about this place or otherwise had a problem was just a high-maintenance drama queen. Eye roll.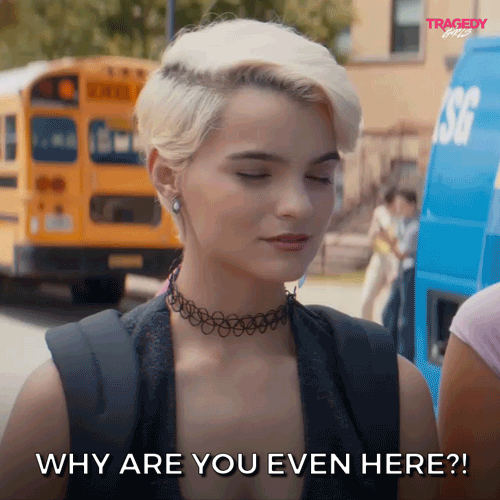 We drove the car back through the sea of bikers to park it. They looked at us with suspicion, like they could tell we had voted for Democrats and enjoyed freshly ground Himalayan sea salt on our sea bass. If we hadn't been driving a 10-year-old Mazda 5 with a duct-taped door handle and a massive dent in the side covered up with a homemade spray paint job, they would have no doubt strung us up on the foldable gallows they carried with them at all times in case they ran into Mike Pence. For once, I was thankful to be married to an economist who does not let us have nice or new cars because they are such a waste of money.
We made our way up the stairs (the elevator was of course broken, we were fools to even check), found the room, and slid the key in the door.
Thank God it was latched, because my kids are too young to watch porn. They are also too young to be cursed at by strangers, but you can't protect them from everything. "It's good for them to experience the real world," I assured my husband.
We returned to the front desk and informed them that there was a transaction of some kind going on in our room. By now, a woman who did not seem to be on any kind of drugs had joined Stoner Guy at the front desk. "I'm so sorry," she said, while shooting eye-daggers at Stoner Guy. She gave us another key to another room and assured us it did not currently have naked people in it.
Room number two was indeed empty of human beings, and with sheets on the bed. "See? This is fine," I said with determination, daring him to find fault, at which point I would unleash a condescending, cool-girl tirade about how Americans are all a bunch of princess sissies and an overflowing toilet never hurt anybody with any kind of a decent immune system. Subtext: I did not screw up here, so don't even think it.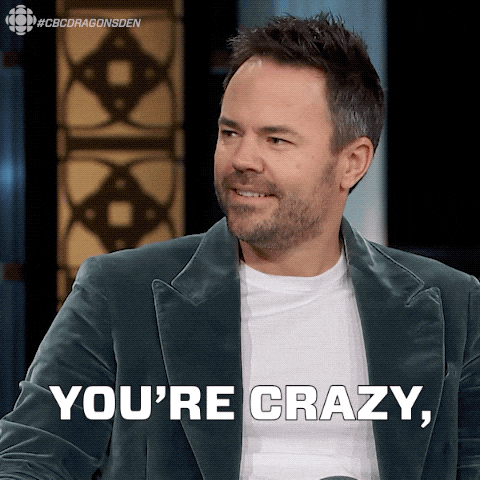 By this time, the kids were tired and hungry so I sent Kevin to a nearby McDonalds while I settled us in. I started to find things were...not in good order. A huge part of the carpet was wet. The room definitely smelled like cigarettes. The smoke alarm had been disassembled and left on the desk. There were hairs. Nope, the other kind.
I knew the gig was up. I called Kevin. "OK, listen, I screwed up here. This motel room is not even worthy of many African capitals. This is like a Central African Republic motel room, except for no rebels. Scratch that, those bikers are probably in a militia. I think I saw some of them rioting in the Capitol," I said.
"OK, so what do we do though? Doubtful we can find another room with this biker convention in town, And for sure we can't get our money back," he said, like an economist of some kind.
At this point I dropped all pretenses. "Money? You're thinking about money at at time like this? When my baby blue state children are in a room surrounded by leather-clad Trump supporters and a drug-addled receptionist as the only authority on the premises? WITHOUT A SMOKE ALARM? What kind of parent are you?"
"Well I'm not the kind of parent that books a rancid motel room, or for that matter a car in the wrong country, but I'm not going to say that out loud for fear of being outed as a Harvard graduate in the parking lot."
While he made his way back from McDonalds, I went back on Expedia to do another search. There was ONE room in Somerset, PA, across the highway from this place. The star ratings were not great, but I figured what are the chances that two motels in the same vicinity were both fronts for militias/crime syndicates? We had to risk it.
Kevin got back, and we snuck out the back door of the hotel so as to avoid hurting Stoner Guy and his manager's feelings. Sorry, but I'm an empath. Sometimes ghosting is the most merciful thing to do. We made our way across the highway, to a stunned, but not stoned, receptionist who seemed impressed that we had arrived exactly 2 minutes after making a booking.
Everything there was normal. No biker gangs, no naked people in our room, no hairs. We went to sleep.
The next day, at the amazing ceremony to honor the courageous passengers of United Flight 93, I knew without a shadow of a doubt that I did not deserve to be there, and if anyone's lives ever depended on me, they were 100% absolutely and completely screwed.